St. Mary's Church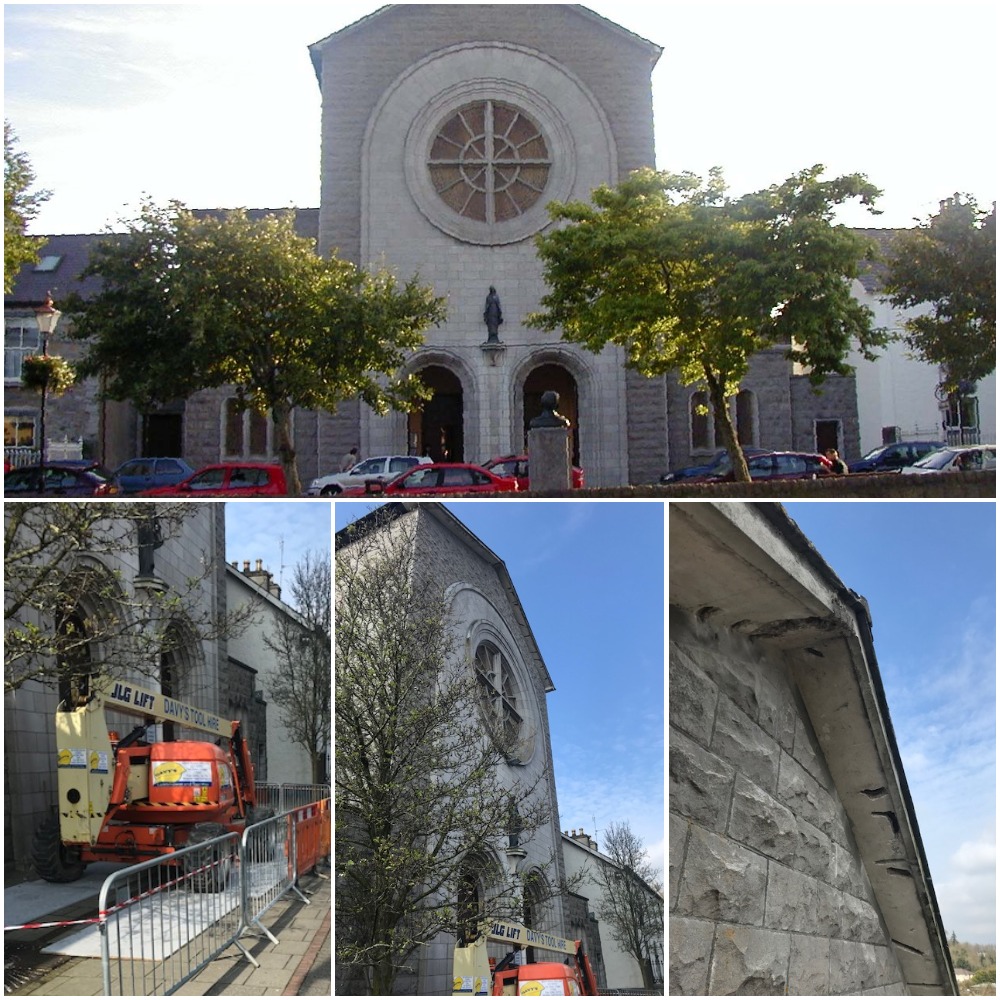 Located in the heart of Westport, the St. Marys Church that we see today was built in 1932, with its current facade being added in 1961.
Read More
NIHE Multis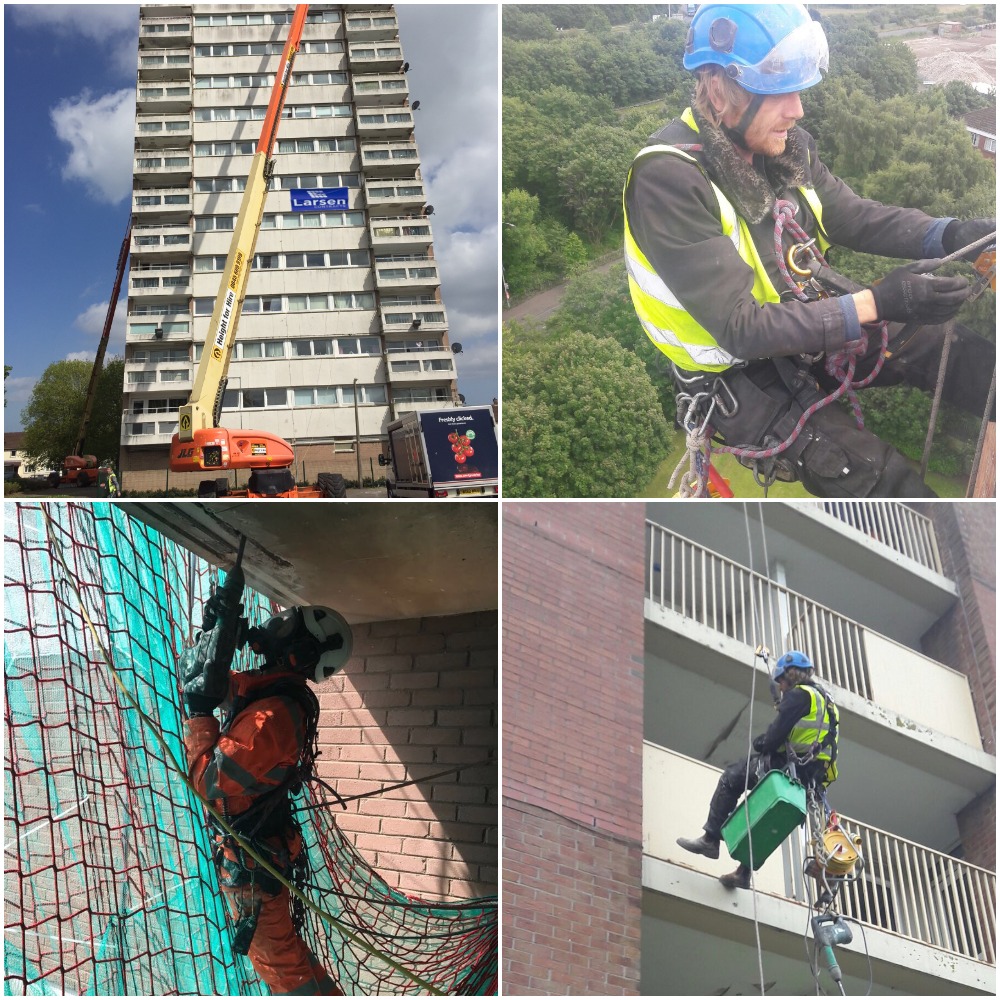 Larsen Contracts were appointed main contractor by the NIHE to undertake emergency repairs to six multi storey residential building across Belfast.
Read More
Armagh House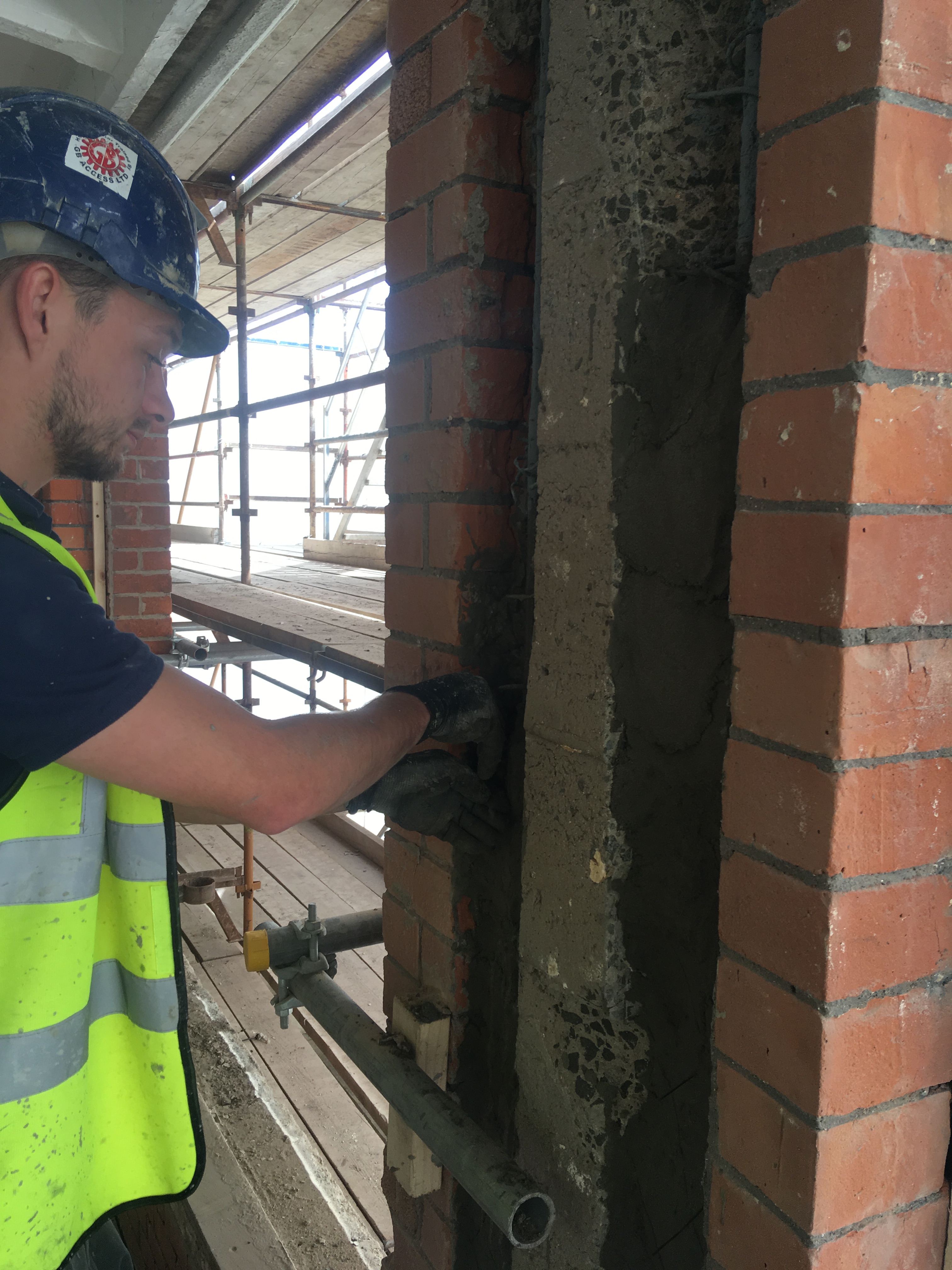 Larsen Contracts were awarded the contract to concrete all concrete repairs to the all internal and external reinforced concrete elements of Armagh House in June 2017.
Read More
Stormont Wharf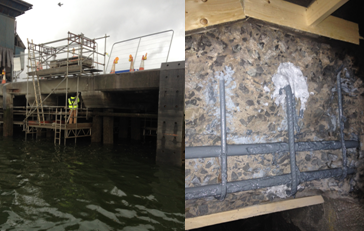 Belfast Harbour Commissioners appointed Larsen Contracts as Main Contractor for the concrete repair of Stormont Wharf.
Read More
RDS Anglesea Stand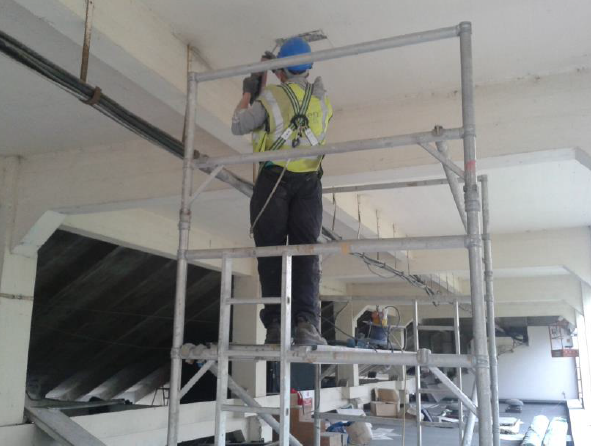 Larsen Contracts were appointed as main contractor for the concrete inspection and testing of the Anglesea Stand at the RDS Dublin Home of Leinster Rugby.
Read More
Ballymena Showgrounds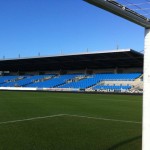 The redevelopment of Ballymena Showgrounds provided Larsen Contracts with a challenge to provide an aesthetically pleasing yet durable coating to the concrete terracing.
Read More
The ILAC Centre Dublin City Centre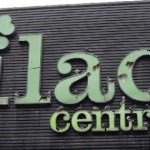 Dublin City Council approached Larsen Contracts to undertake work to Level 1 of the Car Park's expansion joints due to the wear and tear of the heavy traffic that pass through on a day-to-day basis.
Read More
ESB Coolkeeragh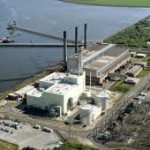 Larsen Contracts were appointed as the concrete refurbishment contractor for the repair of the existing cooling water culverts, band screens and pump houses.
Read More
ESB North Wall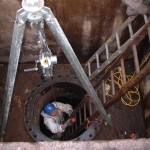 Planned shutdown works incorporating power outage at the North Wall Generating Station in Dublin provided an opportunity to inspect the cooling water culverts.
Read More
Dargan Road Waste Plant Industrial Flooring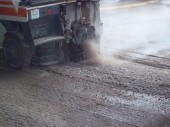 The Concrete floor in Dargan Road Waste Treatment facility in Belfast had been subject to constant wear and tear caused by 30 tonne loading shovels moving waste into bunkers.
Read More
Odlums Flour Mill Dublin Port Mill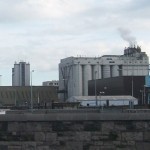 Collen Project Management were appointed by the client to undertake facade investigation works and as part of this review, awarded the condition survey works to Larsen Contracts.
Read More
Oil Berthing Jetty Belfast Port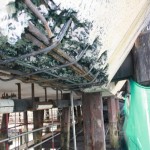 Larsen have handled many challenging projects in their history of concrete repair. Oil berth jetty repair works was certainly one of the more complex ever undertaken in our thirty year history.
Read More
PPS HQ Northern Ireland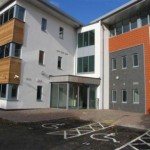 Larsen Contracts were selected as the specialist contractor to carry out the insulated render system.
Read More
Progressive Building Society Belfast Headquarters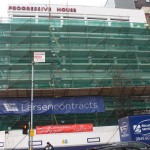 Larsen Contracts successfully tendered for the contract to carry out concrete investigation and repair works to the Belfast headquarters of the Progressive Building Society.
Read More
Ballymun Facade Repairs Dublin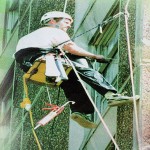 High rise development from the 1960s, involved the use of building systems and techniques which contributed to problems that would only come to light after many years in service.
Read More
Dublin Ballymun Wall Ties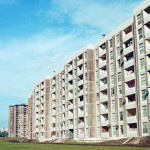 The Ballymun housing estate was created in the early 1960s as an opportunity to re-house people in better homes.
Read More
Eircom Athlone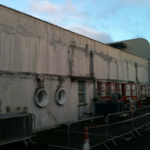 The 1970's Eircom exchange building was suffering from extensive cracking to the exterior. The Building which was of architectural interest
Read More
Arklow Town 19 Arch Bridge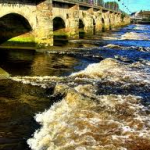 In 2013, Larsen Contracts were appointed as specialist structural refurbishment contractor to undertake the refurbishment of the 1959 bridge.
Read More
BBC Broadcasting House
(Ormeau Avenue, Belfast)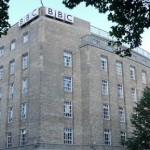 BBC broadcasting House Facility in Belfast has recently seen extensive Concrete Repair works completed to its external facade.
Read More